EVENTS
Professor Noel Fitzpatrick will be attending a number of public events in 2019.
DogFest 2019
DogFest is the UK's Ultimate Summer Festival for Dogs. Join hundreds of dog lovers for a fun-filled weekend, alongside special guests Professor Noel Fitzpatrick and Clare Balding! Try your paw at a variety of have-a-go activities, watch back-to-back arena displays, shop the latest goodies and learn something new, whether it's about your dog's health or a new trick!
Find more information: dog-fest.co.uk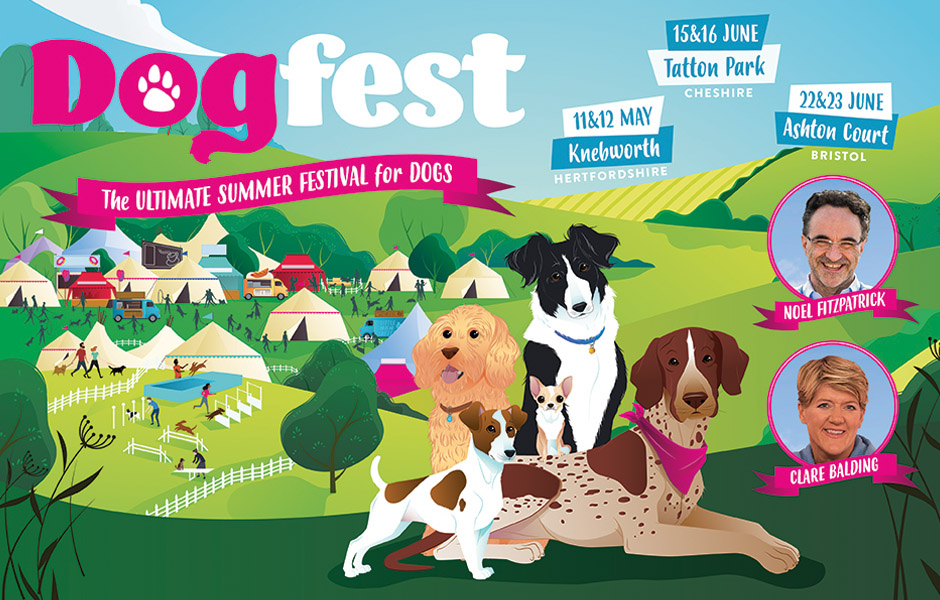 National Pet Show 2019
The Nation's Favourite Pet Show is returning to the NEC, Birmingham 2-3 November 2019!
See animal experts and celebrities, including Professor Noel Fitzpatrick (Saturday only) and BBC's Spring and Autumn Watch presenter Michaela Strachan who is hosting SuperDogs Live. Get up close and personal to find out more about your favourite pet and how to take care of them.
Watch amazing animal performances from canine performers who will show you their best dance moves. You can also see some of the most skilled and heroic dogs in the UK showcasing their talents.
Meet a variety of dogs who work for a living at the Dogs with Jobs feature. From search and rescue, to therapy and service dogs, learn more about these wonderful pups and the important work they do. You can also snap a selfie with the dogs of Instagram who perfected internet stardom at the Hound Hangout.
Whether you like dogs, cats, rats, rabbits, reptiles, ponies, fish, chickens or chinchillas (and lots more animals!) – the National Pet Show promises to be a great day out for animal lovers of all ages!
Find more information: thenationalpetshow.com