EVENTS
Professor Noel Fitzpatrick will be attending a number of public events in 2017.
The National Pet Show 2017
Attracting over 40,000 visitors across four days, the National Pet Show is the nation's most loved pet event. The National Pet Show is the perfect opportunity for animal lovers of all ages to learn about different types of pets, to get the latest advice from the experts and to do plenty of shopping. There will be hundreds of animals to meet and greet, fun and informative talks and demonstrations from leading pet experts, interactive features and amazing animal action displays. Dog dancing and birds of prey displays are just some of the spectacular attractions at the National Pet Show. Amongst all the fun, at the heart of the show are messages of responsible pet ownership and animal welfare.
Find more information and book your tickets: www.thenationalpetshow.com
DogFest 2017
DogFest celebrates everything that is special and life changing about owning a dog. Hosted by the Supervet of Channel 4, Professor Noel Fitzpatrick, DogFest is an outdoor festival where dogs are welcomed with open arms and includes The Great Dog Walk, Noel Fitzpatrick Live and have-a-go sessions for dogs including dog diving! Plus, talks and demonstrations on all aspects of a dog's life, grooming sessions and a chance to enjoy food, drink and plenty of shopping.
Find more information and book your tickets: www.dog-fest.co.uk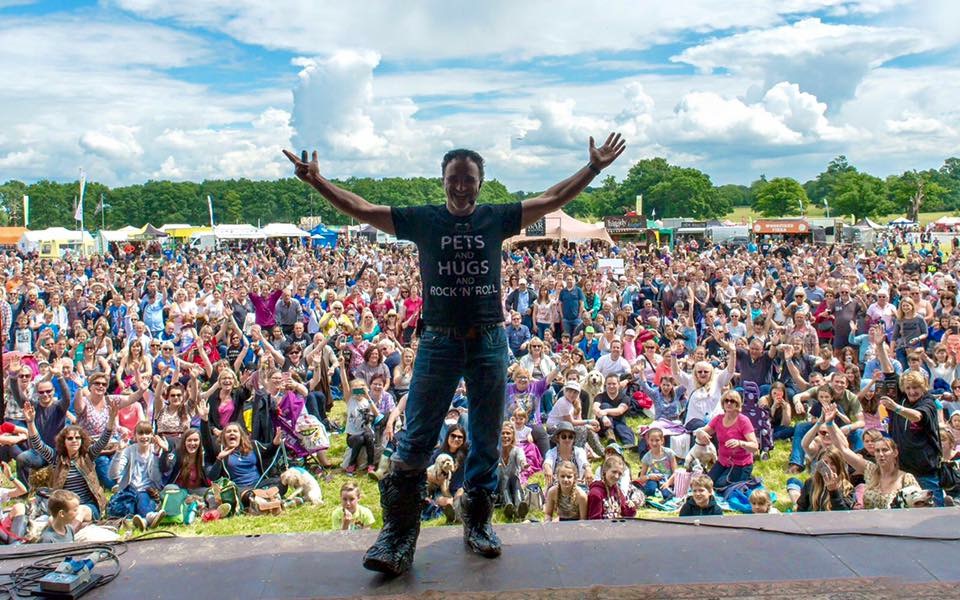 ONE LIVE
ONE LIVE Festival is back for 2017, this year taking place in the heart of Guildford at Stoke Park on 8 July 2017. With an all new line-up for 2017, The Boomtown Rats are set to perform alongside The Darkness, Toploader, Reverend & The Makers, Hunter & The Bear and more to follow.
In its third year, 2017 promises to be an even bigger and better event right at the heart of the Guildford community.
The festival supports Noel's vision for a community of compassion where every person and every animal is our neighbour and where we genuinely care about each other.
Together, regardless of our colour, sexuality, religion, nationality or species, we create a currency of love for a better world. Noel has dedicated his entire life to moving medicine forward for animals and humans at the same time. ONE LIVE is the beating heart of this mission.
Find more information and book your tickets: www.onelivefestival.co.uk