EVENTS
Professor Noel Fitzpatrick will be attending a number of public events in 2019.
DogFest 2019
DogFest is the UK's Ultimate Summer Festival for Dogs. Join hundreds of dog lovers for a fun-filled weekend, alongside special guests Professor Noel Fitzpatrick and Clare Balding! Try your paw at a variety of have-a-go activities, watch back-to-back arena displays, shop the latest goodies and learn something new, whether it's about your dog's health or a new trick!
Find more information: dog-fest.co.uk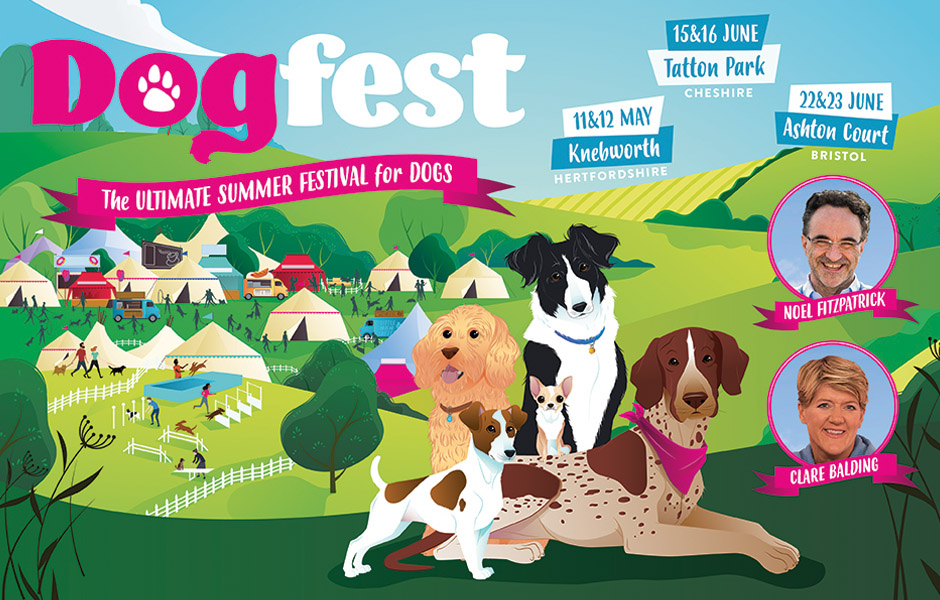 National Pet Show 2019
The Nation's Favourite Pet Show is returning to the NEC, Birmingham 2-3 November 2019! The National Pet Show is an amazing day out where you can see hundreds of animals, meet industry experts, watch animal action displays and shop the latest products.
Find more information: thenationalpetshow.com