Bliss
Bliss, the Tibetan Terrier, is the pride and joy of Fitzpatrick's front of house Receptionist, Natalie. She finds herself on the other side of the counter when she fears Bliss is suffering a rare neurological condition after she developed worrying signs and a lack of energy.

Natalie has been at Fitzpatrick's for almost 10 years helping people with their pets, but she is on the other side when she brought Bliss to see Fitzpatrick Referrals Chief of Neurology, Dr.Clare Rusbridge after she started displaying potential signs of a serious, and sometimes fatal neurological disorder known as neuronal ceroid-lipofuscinoses or NCL for short.
Clare did a full work up of Bliss including looking at her ability to walk,  eye exam,  blood tests,  and MRI, ,. The signs are a cause of concern and to be sure of what is going on, Clare orders a blood test. Natalie had to wait for two weeks for the results to come in.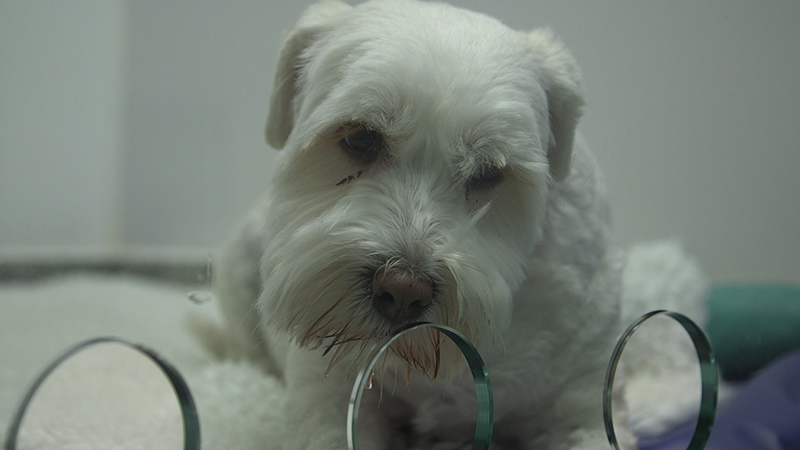 When they do return it was good news – Bliss isn't affected by NCL. But Clare has a hunch, and confirms that Bliss' signs are a result of an underactive thyroid gland, which can easily be managed with medication.
A few weeks later and Bliss is back to her happy self, with a lot more energy and enthusiasm for life as she plays with Natalie's young daughter Ivy!