The Supervet returns this summer with series 18
The Supervet: Noel Fitzpatrick returns for an all-new season, showcasing the extraordinary work of veterinary surgeon Professor Noel Fitzpatrick and his team at Fitzpatrick Referrals where families from all over the world seek hope and solutions for their animal friends.
The new series opens with a special featuring the amazing stories – old and new – of some of the youngest and cutest puppies for whom Noel has provided life-saving treatment since The Supervet began in 2014, and the families at the centre of their inspiring stories. And as always, every programme focuses on Noel's extraordinary solutions for transforming the world of his patients, one animal at a time.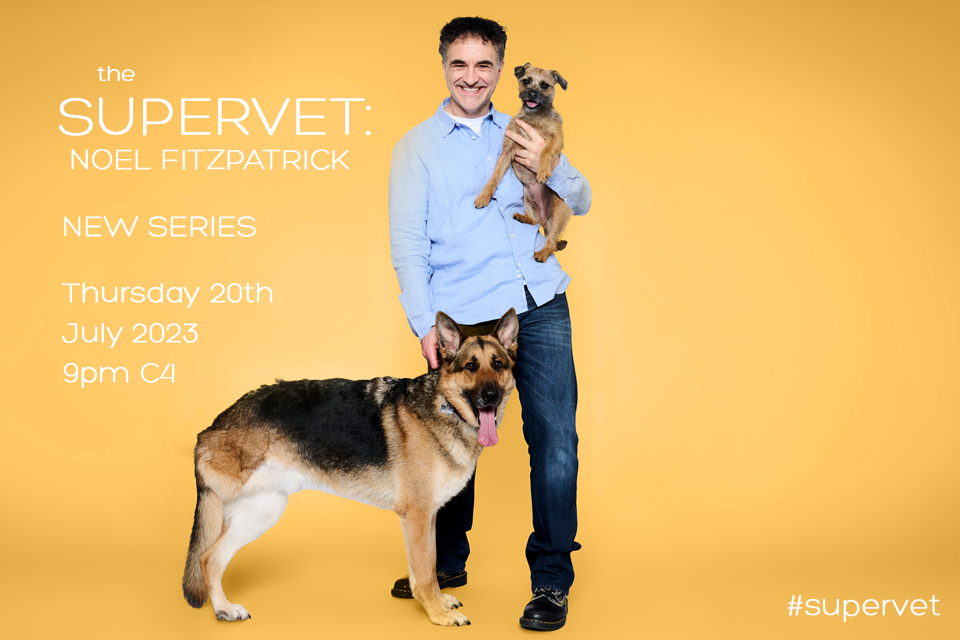 The new four-part series will be available to stream and broadcast live every Thursday at 9pm on Channel 4, starting on 20th July 2023.