Bodie is a rare Polish Sheepdog who lives with his family, Andy and Mandy. Bodie goes everywhere with them, and on one holiday together Bodie broke his leg. Unfortunately weeks later it was apparent the repaired leg was far from it… the plate used to fix the fracture had broken leaving Bodie with fragments of screws and broken bone amongst his nerves and blood supply, causing him a significant amount of pain.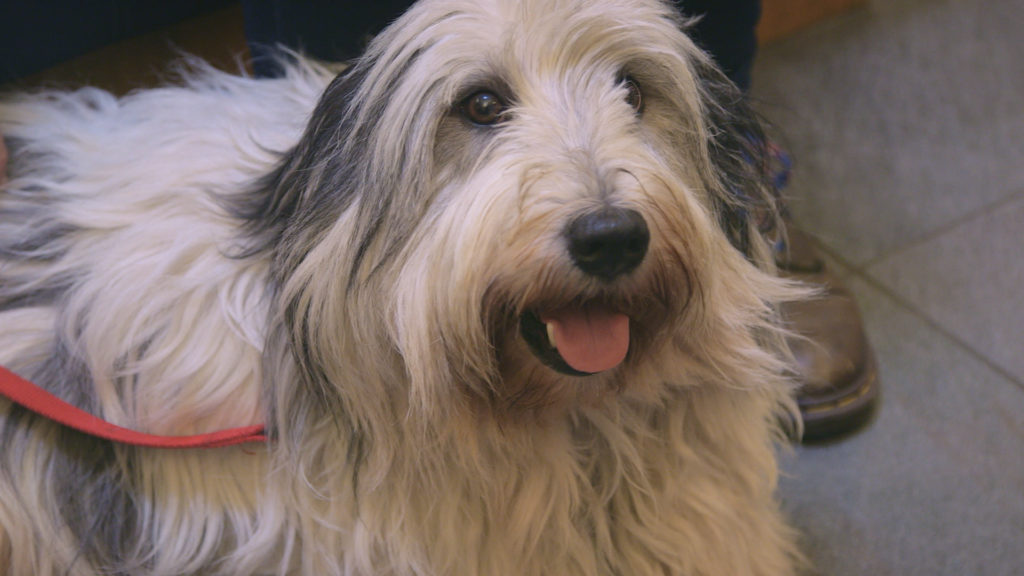 Bodie was brought in to see what Noel could do for their friend. Noel examined the x-rays and it is clear what a severe situation it is, to the extent the metal plate used to originally repair the fracture was broken in two and pressing into the muscle in his leg.
Mandy and Andy are faced with multiple options for Bodie. Having an animal in your life means that we have a great responsibility to ensure we make the best choices for our animal friend taking into account everything for them in that moment in time. Mandy and Andy had the choice of having the leg removed or going for an innovative custom made total elbow replacement. Having discussed at length with Noel, Mandy and Andy were united in wanting to do whatever they could for Bodie that would give him the chance of a happy and pain free future, and wanted to have the Total Elbow Replacement implant.
The family had to wait for four weeks for the implant that would become Bodies new elbow to be designed and made and in the meantime Noel planned for the surgery, which would be a first of this kind for Noel. The extent of the damage in his leg is so severe that the risks are dangerously high and Noel only has one chance to save the leg, so the success of the surgery rested with Noel's skill and experience.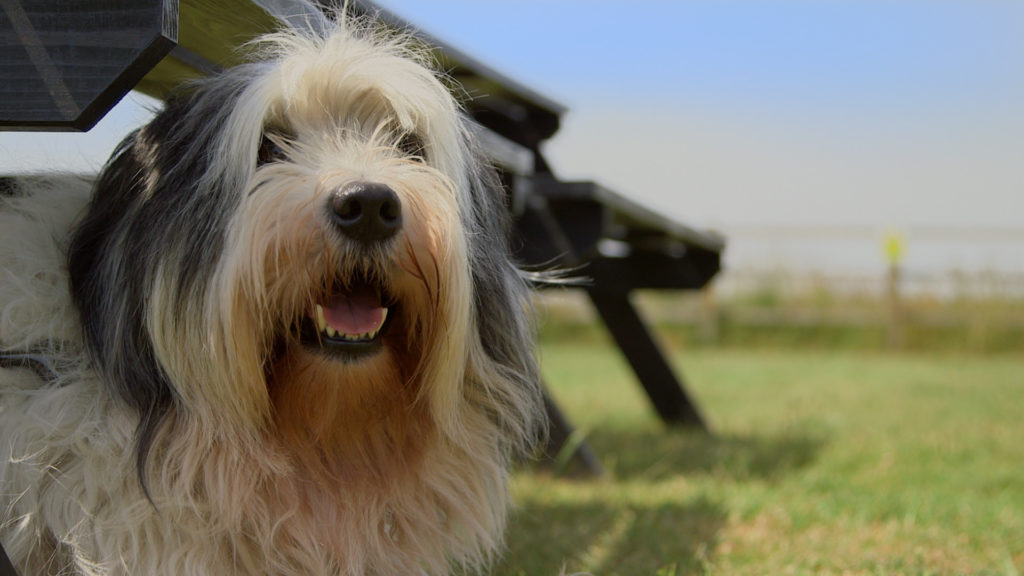 The first part of the surgery required Noel to carefully remove all the damaged bone and the pieces of the plate and screws. The team had to work with extreme caution, as any nerve damage would result in the operation failing.
A few hours later and Noel and the team had successfully placed the new implant in Bodies elbow and he could begin his recovery. The team nursed and cared for Bodie while he recovered and waited for the implant to strengthen Bodie's leg again. After 12 weeks Bodie was back for follow up x-rays and Noel was delighted that the results showed that the bone was growing onto the metal of the implant and Bodie would be back to full function and able to run and play as he did before his accident.
Bodie is now out of pain, full of life and though it was a long journey for Mandy and Andy there is no doubt for them that it was worth it.
The Supervet is made to show the world how special the bond of love is between animals and humans and to celebrate that bond,  and also to show that today medicine is advancing for both and they should be moving together so we all benefit! This is the concept of 'One Medicine'  which is central to the charity Professor Noel Fitzpatrick has established, The Humanimal Trust