Clifford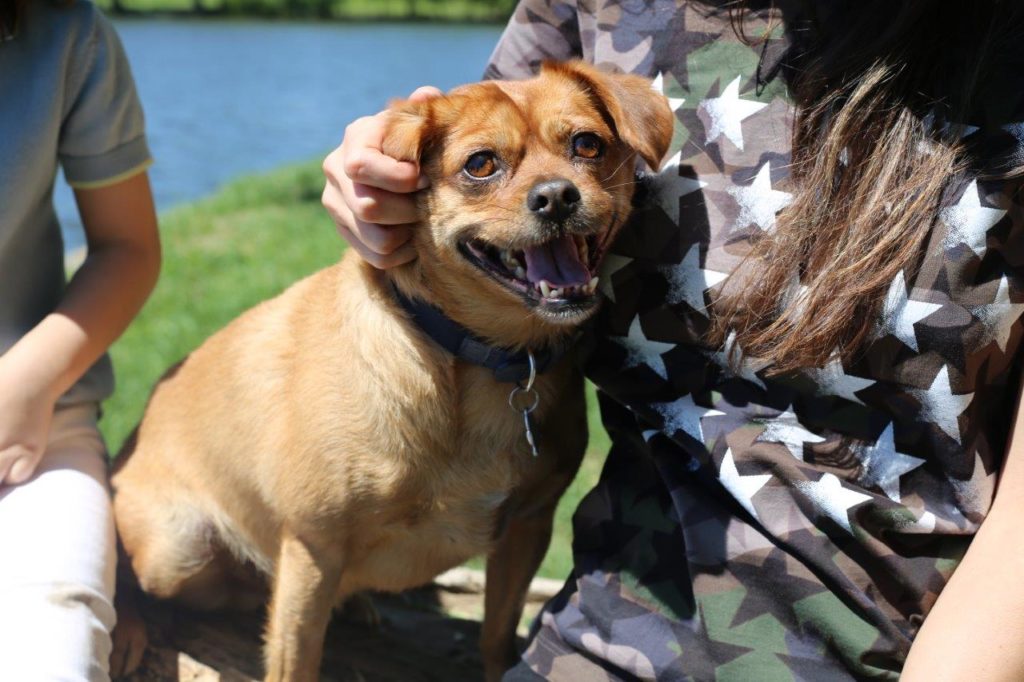 Age: 6 years old
Family: Andreea and her family live in Romania. The family rescued Clifford 5 years ago after he'd been abandoned in a field, and they fell in love with him, and is a firm fixture in their family.
His Story: Andreea travelled over 1600 miles from Bucharest in Romania to find a cure for Clifford's back pain. Andreea and Clifford used to run around the lake together, but this had to stop when she noticed he was in quite a lot of pain. Andreea said that the pain had changed a lot his personality and he wasn't happy. The vets she saw told her that it was a complex problem and there was nothing they could do for him, and so she made the long journey to Fitzpatrick Referrals, as one of the only centres in the world that had a potential solution to help Clifford.
Treatment: Noel examined Clifford and ordered a CT scan, which revealed a clear compression of a nerve in Clifford's spine. New bone formation was pinching the nerves and causing him severe pain. Without intervention, it would inevitably continue to get worse. Noel explained a potential surgery that could treat the problem, but it comes with risks plus it is unusual doing it on a dog of Clifford's size. Andreea asked Noel to do the operation, saying that if it were her, she would take the risk. She and wanted Clifford to have the same opportunity as she would give herself. In surgery, Noel pushed the vertebrae away from the spinal cord using a tiny spacer device, called a FITS screw in a surgery called a Lumbosacral Distraction Fusion. It's a treatment unique to Fitzpatrick Referrals and one that Noel invented. Once the spacer was in place, he used pins and cement to stabilise the vertebrae and hold everything in place.
Outcome:  The day after his surgery, Noel was amazed that ess than 24 hours postoperatively, Clifford was out walking and fully functional, and in no apparent pain. He was doing so well that two days later Andreea was able to take him home to Romania to continue his recovery. 6 months since Clifford's spinal surgery, and he has been transformed back into the happy enthusiastic dog he was before his spinal problem, and the family are thrilled that he is able to play and run as he did before!
It is incredibly special that somebody would have enough faith to come from so far to find a solution for their friend. We are so pleased that Clifford has been restored to his former happy self in no pain.
Clifford, Marley & Nala 4

1 of 5

Clifford, Marley & Nala 7

2 of 5

Clifford, Marley & Nala 6

3 of 5

Clifford, Marley & Nala 5

4 of 5

Clifford, Marley & Nala 3

5 of 5