Gandalf is a beautiful Devon Rex cat who lives with 8 year old Eleanor and her family. One day Eleanor's mum heard Gandalf yowling in the garden and upon finding him knew something was very wrong. Gandalf has been struck by a car and is hurried into Fitzpatrick Referrals with multiple injuries as an emergency to see what can be done for the little cat.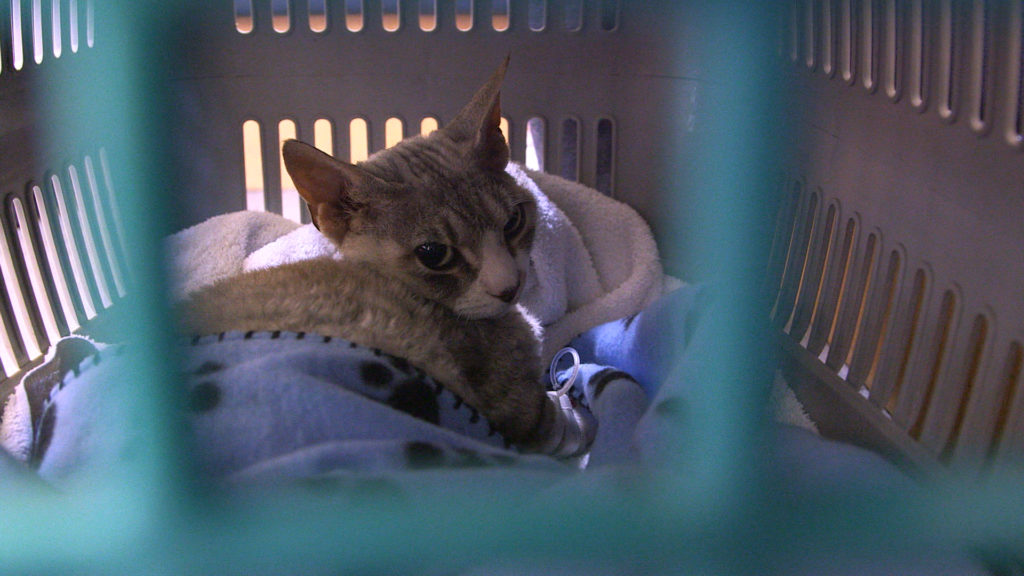 Resident vet Padraig Egan and his team must hurry to try and save Gandalf's life and Padraig immediately gets on to assessing the x-rays to examine the pelvic fracture. It is very severe, but another problem is apparent  – the images suggest that Gandalf's bladder has been displaced as well as some further abdominal damage.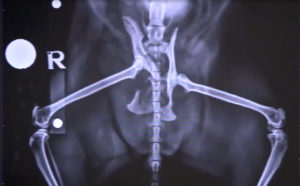 Padraig explains to Karen that they will need to gain an even fuller picture in order to decide what the best way forward is for Gandalf, and he goes through for a CT Scan.
After reviewing the CT images Padraig is faced with the difficult task of explaining to Eleanor the extent of Gandalf's injuries. Gandalf has significant damage to his stomach wall and he has lost a lot of blood. Padraig explains to Eleanor how concerned he was to put Gandalf through so much in order to make him better without the guarantee he would survive the surgeries required.
Bravely, the little girl shows wisdom beyond her years and states that she did not wish her lovely friend to suffer and that letting him go gently on was the right thing to do.
With lots of kisses and strokes, Gandalf was gently put to sleep while under sedation, with his family around him.
Knowing when to say goodbye is the hardest part of being the guardian of an animal family member, but as it becomes possible to do almost anything surgically, it is ever more pertinent that what we do is morally and ethically the right thing to do for each and every animal and for each and every animal family.