Marley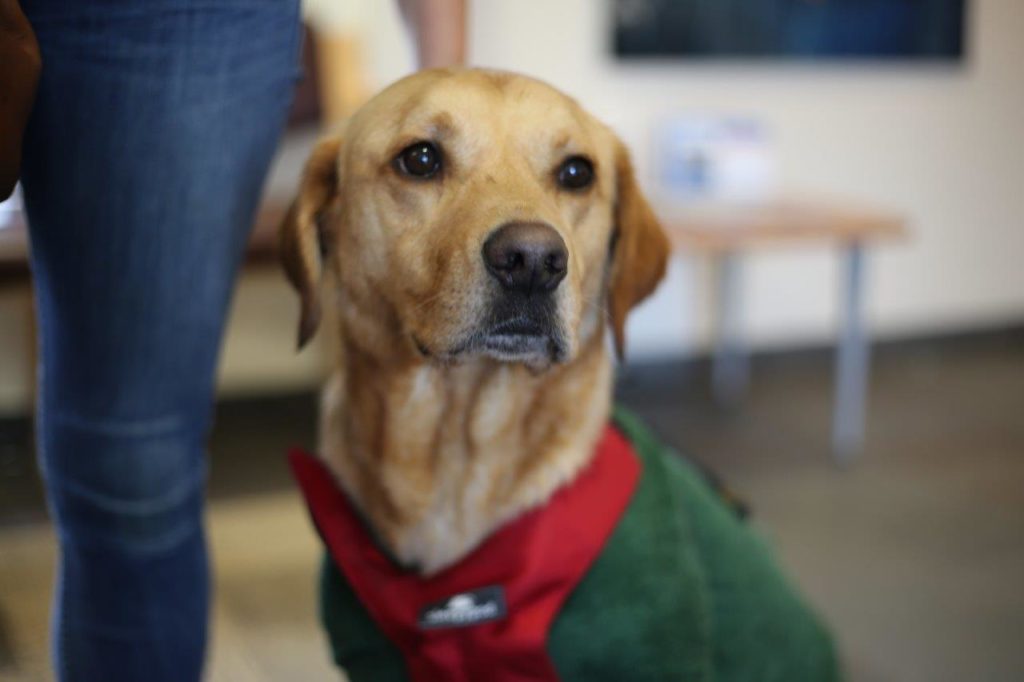 Age: 4 years old
Family: Marley lives with his brother Bruster and Jess and Chris. Jess had always wanted dogs but lived in a flat, so after months and months of persuading, she and Chris finally moved out to a house and the next day found their canine family member!
His Story: Marley has been living with shoulder pain for most of his life – his shoulder deformity was detected when he was just 6 months old. As Marley got older, his shoulder had deteriorated and he found it hard to keep up with his two-year-old brother, Bruster, It got to the point where Marley just couldn't keep up other dogs and could no longer go out and play as a normal dog would, so Chris and Jess are desperate to find a solution to deal with the problem once and for all.
Treatment: Noel examined Marley and used some of the most sophisticated scanners to get a full picture of the problem. He explained there was no question that Marley had a severe shoulder deformity. Noel went through with them all the various options, from doing nothing, removing the leg, fusing the joint or totally replacing the joint with a custom made implant. The total shoulder replacement is new technology available in the field of veterinary medicine. Noel was intensely annoyed that dogs had been used as experiments for humans but the dogs had never got back that technology.  Noel is the only person that does the surgery in clinical patients and was confident that it could provide a solution for Marley, though there are never guarantees. Chris and Jess decided to go for it. Noel planned to fix a custom-made socket plate onto Marley's shoulder blade. A metal ball and stem would then be positioned onto the top of his collapsed humerus with three screws securing the stem to the bone. Once all the components were in place a plastic liner goes between the ball and socket, which should allow the socket to glide freely.
Outcome:  Following his surgery, Marley remained at the practice to be kept an eye on. A few days later her went home to begin his long recovery and his intensive physio and hydrotherapy sessions that would aid his progress towards full function once more. Three weeks later Marley and his family returned to see Noel. Scans showed wonderful bone ongrowth of the implant, and that physically he was continuing to get stronger and stronger. At home in Kent, now Marley is able to do what he has always wanted to, run, play and get up to general mayhem with his little brother! He has to wear a special harness for the next few months while his muscles continue to adapt, but he has shown remarkable improvement.
Just being able to join in with a good game, playing ball, playing tug in the garden, rolling around underneath the picnic bench. Now that he can do those things and enjoy them and do more of them and not be in pain at the end of it, that's wicked.
With any luck, Marley has a really happy full life ahead of him. Now he has a new shoulder, he has a new lease of life. Running, rolling and causing all kinds of mayhem like all dogs were born to do! Go Marley!
Clifford, Marley & Nala 9

1 of 5

Clifford, Marley & Nala 12

2 of 5

Clifford, Marley & Nala 8

3 of 5

Clifford, Marley & Nala 13

4 of 5

Clifford, Marley & Nala 11

5 of 5