Eighteen-week-old cockapoo puppy Henry is rushed to Fitzpatrick Referrals with a fractured neck. A freak garden accident where he collided with a flower-pot has left him paralysed and fighting for his life. His Mum Rebecca and her son Luke are distraught.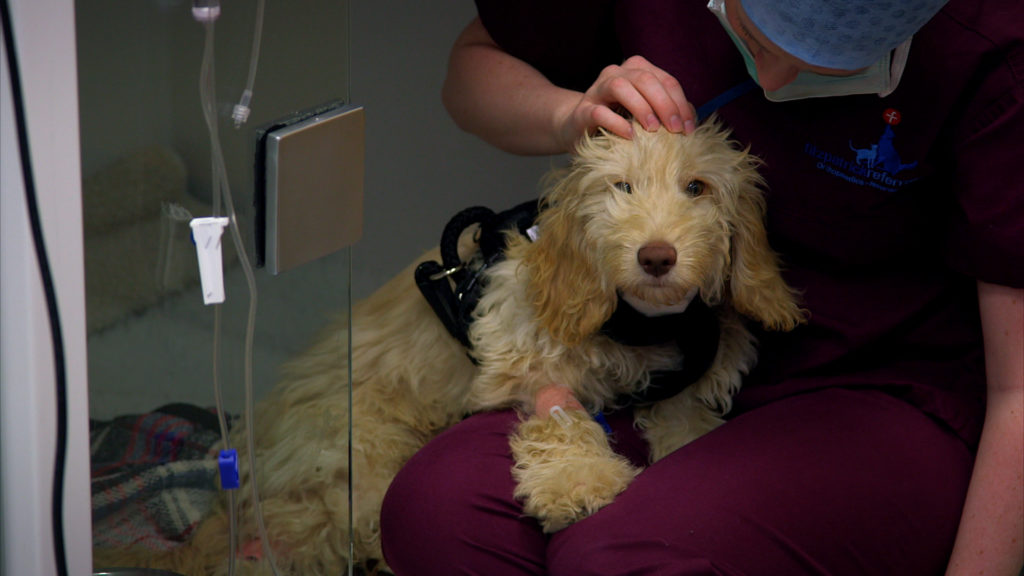 Professor Noel Fitzpatrick sees Henry immediately and assesses his scans. Henry has broken his neck. It's a very bad situation for the little puppy, Henry was on the brink of complete paralysis – a matter of life and death.
To save Henry's life Noel has to perform a risky, and truly inventive procedure to re-align the fracture in an attempt to save Henry. Noel discusses the risks with Henry's family and explains that there is a real chance Henry wouldn't survive the operation. Knowing that surgery was Henry's only chance, the family ask Noel to go ahead.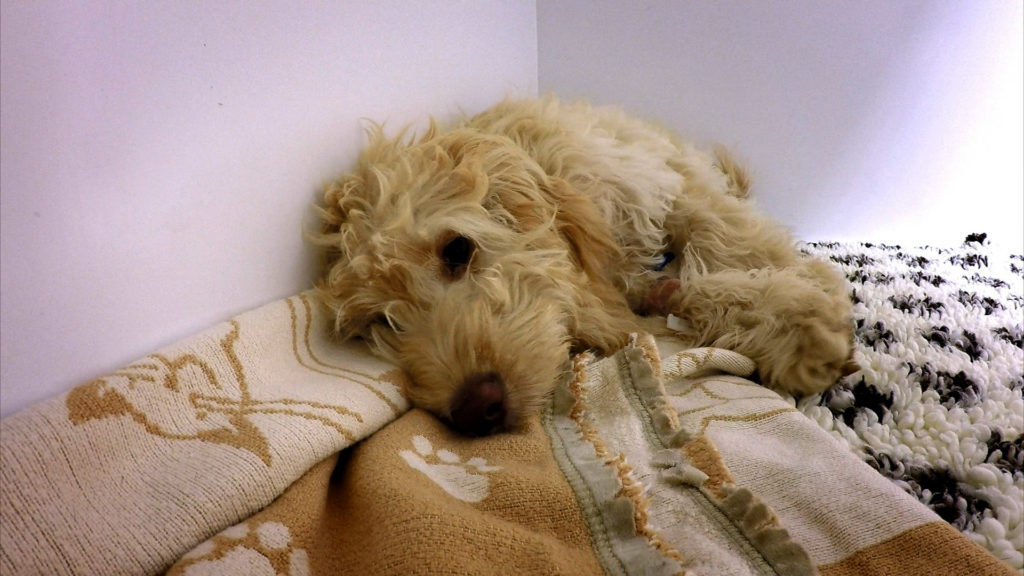 Henry had a fracture repair of the top part of his neck – there was a big spike of bone from his second neck vertebra sticking into his spinal cord and Noel had to improvise in theatre and use one of his own surgical instruments that he had had in theatre for more than twenty years to pull the fragile bones apart. Unfortunately for Noel but fortunately for Henry, Noel then had to bury his much-loved tool inside Henry's neck inside the cement to hold the brittle and broken bones of the spine together – perhaps an appropriate resting place for a long-time surgical friend!
After a night of recovery, remarkably the next morning Henry is looking bright and is already standing!
Two weeks of careful care at the hospital saw Henry go from strength to strength. The team had a job harnessing his puppy exuberance to make sure he didn't undo all of their hard work! When Rebecca and Luke came to pick Henry up they could hardly believe the transformation, it was like nothing had ever happened to their little pup.
For the team, knowing Henry had 10 or maybe 15 years ahead of him reminded them that anything is possible and lives can be saved with love and hard work.
In Noel's words
There is a moment in a surgery of this magnitude when you know that you're perilously close to a possible fatality, either because the bone is too soft and won't take the implants, the bleeding is too much, of you just can't get the pieces of bone away from squashing the spinal cord. So, to come through that and to see Henry running around again is a huge ray of light in my life and is a living embodiment of the reason I exist – to find a way through even when it seems most bleak – to have faith even when all seems lost – to believe in life and to keep hope alive even in the moment when death seems certain – as long as you feel in your heart that you can provide a pain-free functional quality of life.

It always has to be the right thing to do and in Henry's case it most certainly was — even if that does mean the loss of a surgical instrument that I've had most of my professional life.

Goodbye dear friend – thank you for helping me to save the lives of many dogs and thank you for saving Henry's life when all appeared lost – it's a fitting epitaph for a lifelong friend