LEXI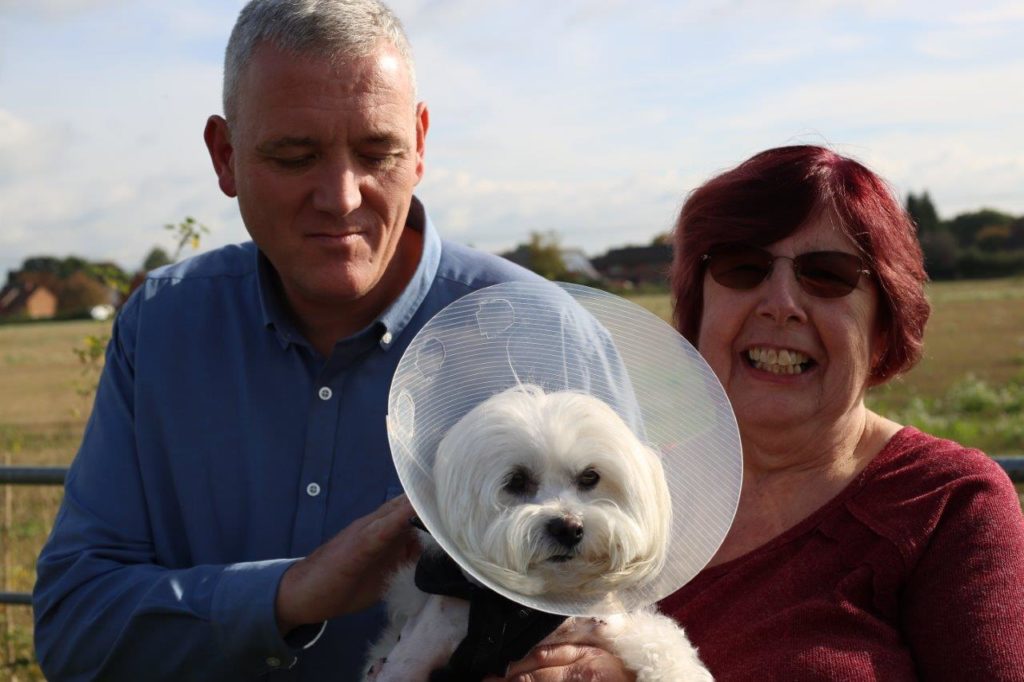 Age: 2 and half years old
Breed: Bichon Frise
Family: Lexi lives with Ann, who got Lexi after her grandchildren decided she needed somebody to look after. Lexi is Ann's baby and the pair are inseparable.
Her Story: Lexi has suffered with elbow pain all her life. She has had a number of surgeries to correct the fact her elbow never fitted together properly but each of the surgeries failed to provide Lexi with a quality of life. As Lexi struggled to walk, Ann had resorted to taking her out in a pushchair. Noel was the last resort for Lexi. She could not continue without some form of further treatment.
Solution: Noel inserted a custom made titanium implant to replace Lexi's elbow joint and used stem cells to grow new bone around it to secure it as part of Lexi's body forever.
Outcome: Lexi's surgery was a success, and eight days later, and after great care from the Fitzpatrick Referrals team, Ann was able to come and collect her to take her home. Noel gave Ann guidance for the physiotherapy plan that they had in place to get Lexi's leg back into full working order.  However, just days after Noel signed Lexi off – an incident with another dog caused Lexi to break the humerus bone right next to her new elbow. Noel had to take Lexi back to the theatre to repair the fracture. Within a few months though, Lexi went from strength to strength – and is now unrecognisable from the dog restricted to the pram.
Luck may not have been on her side, but since her surgery and her set back she is now running along as a young dog ought to. No longer in need of a pram to get her around, Ann has to keep up with the bouncy energetic Lexi!
Lexi PRESS (8)

1 of 4

Lexi PRESS (1)

2 of 4

Lexi PRESS (4)

3 of 4

Lexi PRESS (3)

4 of 4