ORLA
Orla is a lively and loveable two and a half year old Cockapoo. One day while she was out walking in the park, a terrible accident with an industrial lawnmower left poor Orla with significant lacerations of her muscles and tendons, crushed bones in her forearm and most of her foot had been chopped off.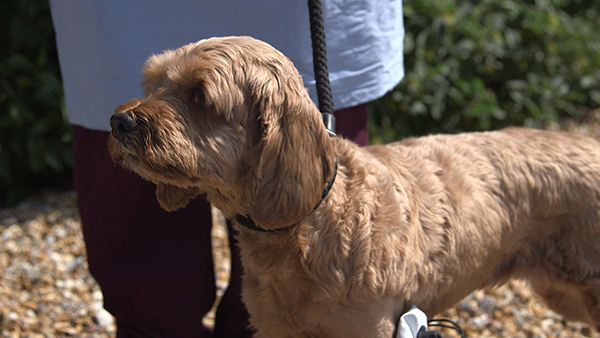 Orla was rushed to Fitzpatrick Referrals where the family hoped Professor Noel Fitzpatrick could save their little dogs leg.
Noel explained to the family that complete salvage was not possible – her leg was very badly damaged, with pieces of the foot completely detached. Noel suggests that he could remove the worst of the damage in her paw, and replace her foot with an amputation prosthesis whereby Orla would have a new foot that would become part of her body. But with so little undamaged bone to attach the prosthetic to, it would be a challenge. The only other option was full limb amputation, which the family wished to avoid if at all possible. Noel attempts a world first, to repair the damaged area with a metal walking frame, wait for it to heal, and then attach a prosthetic.
The family were in no doubt, they wanted to go ahead.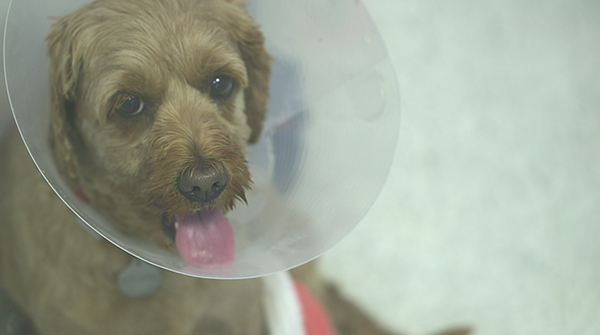 The first surgery required Noel to reassemble as much as the broken leg as possible, with careful precision. With an external skeletal frame consisting of metal rings and two rods holding the newly assembled bones in place, the next challenge for the team would be to ensure that infection did not take hold while it healed.
Laser therapy was undertaken to promote healing, and a few weeks later, a customised implant which was 3D printed from her CT scan was fitted. The implant has been developed by Noel and his team over the past few years and represents a real step forward for limb salvage surgery. It's called a PERFiTS (Percutaneous Fixation To the Skeleton).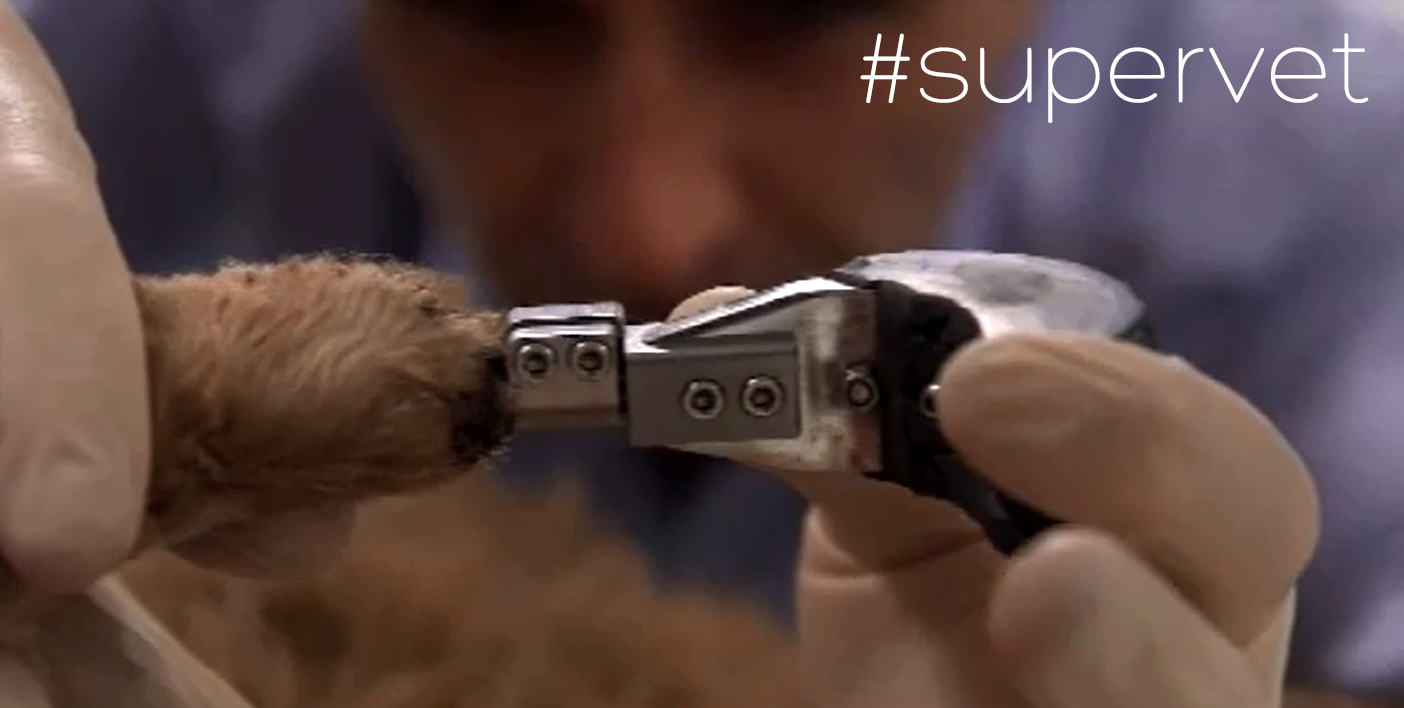 It's attached to the forearm using plates and screws and has a special dome of skin onto which the skin is attached. This new generation of implant allows the bone cells to grow onto the metal and the skin to stick tightly to the metal such that infection does not take hold. This has been the holy grail of research in animals and remains the goal in human amputees too. In fact this technology is more advanced than that offered to most human amputees across the world.
7 months since her accident, Orla has made an exceptional recovery and is back to being her bouncy happy self, playing with her family and visiting all her friends to show off her new bionic foot!