Rodney
Professor Noel Fitzpatrick pulls out all the stops to give a rescue West Highland puppy a new lease of life. Rodney was born without back feet and with only a thin layer of skin around the stumps, he is at constant risk of infection. Foster mum Kelly hopes two bionic feet will give Rodney the chance at a normal life on four paws, but it is risky surgery; if it does not all go to plan, Rodney's future is uncertain.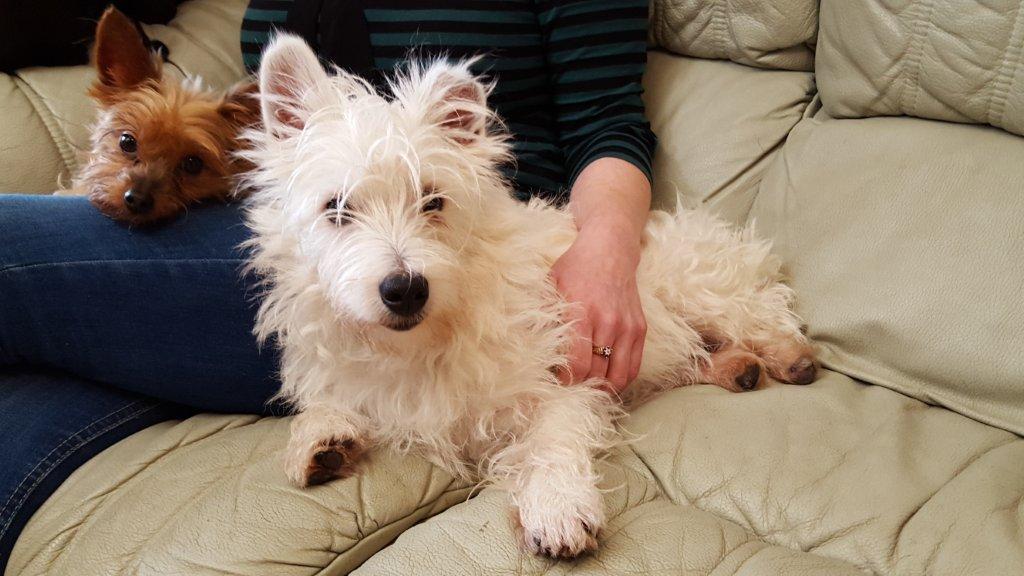 Four month old Rodney was brought to Fitzpatrick Referrals with just stumps for paws on his back legs. No one knew for certain how it came to be. Despite his handicap, like any puppy, he was energetic and boisterous and all he wanted to do was play and run,  but he simply could not manage on hard or rough surfaces such as concrete, as it caused sores and wounds to his little stumps.
Taken on by South Wales charity Friends of the Animals RCT, he was fostered by Kelly, who as well as being a veterinary nurse, shares her home with many animals including three foster dogs and four cats. Whilst Rodney's future was unclear, he was unable to be put up for rehoming.
Kelly and the charity hoped that Professor Noel Fitzpatrick could offer Rodney the chance of new feet and a pain free future, as he could not continue as he was – it was either surgery or euthanasia.
Fitzpatrick Referrals is the only centre in the world that offers the advanced surgery that would give Rodney a life on four working paws, so Rodney and Kelly made the long journey from Wales to Surrey to see Professor Noel Fitzpatrick and see what options were available for this loveable pup.
Noel underwent a thorough examination of Rodney, and important discussions were had regarding the moral implications and risks of the surgery. It is always a fine balance to weigh between what is possible and what is morally right for the patient.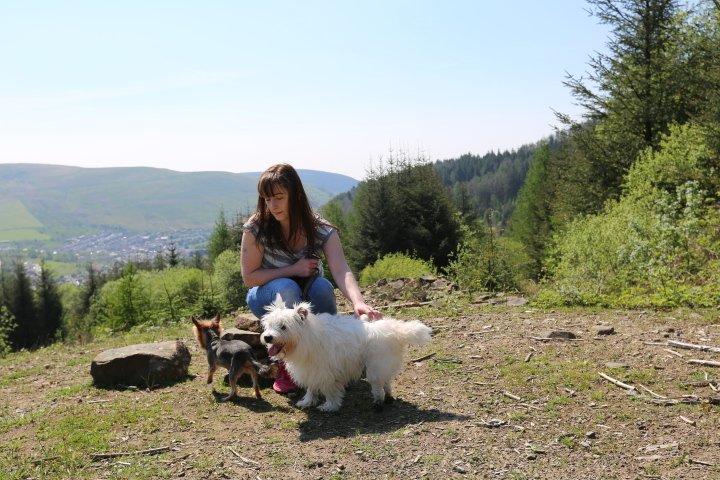 Noel offered Kelly the chance of a bilateral amputation prosthesis – two PerFiTS, the uniquely designed prosthesis incorporates an endoprosthesis peg that sits inside the bone supported by plates and screws encapsulated by the skin, leaving a small peg onto which an exoprosthesis, or "foot" can be attached.  PerFiTS is an unusual procedure in itself and is far less commonly performed on two limbs.
It is a significant surgery, with risk of mechanical failure, infection or skin breakdown, but Fitzpatrick Referrals is the only place where Rodney could receive the cutting edge prosthetics and is his only chance of an active and functional life, as well as the chance of a new home. If it was successful, the prosthetics would become part of Rodney's skeleton for life.
After much discussion between Kelly and the charity, they decided to go ahead with the surgery and give Rodney this unique chance.  Initially Rodney was too young because he was still growing and so the CT and X-ray imaging required to design the implants were delayed until Rodney reached skeletal maturity.  Once the implants were designed Rodney was booked in for surgery.
In surgery, Noel amputated the remaining distal limbs (hock) and replaced them with the PerFits endoprosthesis.  The implants constituted of a meshed dome under a platform on which the tibial bone sits with a peg and a plate attaching it to the tibia.  The skin is then stitched around the dome to encourage skin on-growth, leaving a small peg onto which the exoprostheses will attach.  The key was to get as much blood and nerve supply as possible, thereby increasing the chances of successful healing and skin integration with the implant. Noel then attached two temporary feet to the small pegs. It takes Noel two hours to complete the life changing surgery, and the team then had to wait for three weeks until they could gauge whether skin on growth had been successful.
Remarkably just four days after the surgery, Rodney was standing on his new prosthetic legs.  He remained at the practice to recover for four weeks, where the team could monitor him closely every day and give him the support he needed to get his promised new life on four paws off to the best possible start. Whilst he was recovering the engineers had measured him for bespoke new feet, shaped and sized specifically for Rodney and, once he was strong enough, the day came when Rodney could have his new feet attached.  New feet in place, Rodney was off, no longer in pain from chronic cuts and sores on his stumps.
Today Rodney has a new lease of life, and catching up on his lost puppy days. He can be found hiking up and down the Welsh hills on any terrain, out of pain, and without limitations.
He is now up for adoption and the charity hopes to find him a new loving home where he can continue receiving the love and support this lovely chap deserves.