4 year old King Charles Cavalier Spaniel lives with Michelle and Adam, both of whom have physical and mental learning difficulties. Rosie is a much needed distraction and allows the pair to have some order and sense in their life.
However Rosie has 'floating kneecaps' a condition she and owner Michelle share which is causing her a lot of problems.
Rosie has had seven previous operations to try and fix her knee joint, and so Michelle and Adam hope Professor Noel Fitzpatrick will be able finally to resolve the problem.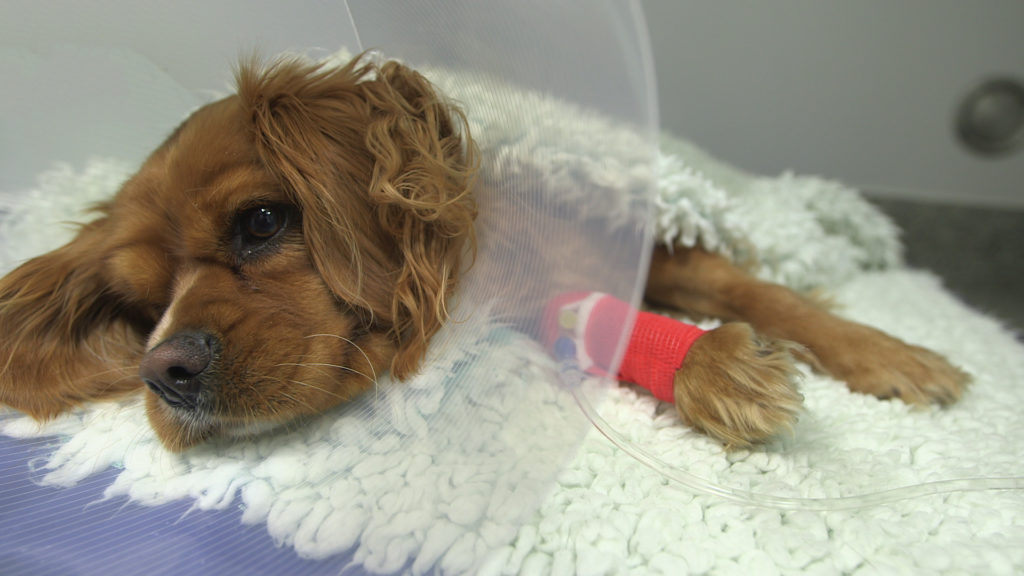 Noel examines Rosie and explains to Michelle and Adam that Rosie's knee keeps popping out of place and slipping down – in order to get Rosie out of pain Noel will need to place a new titanium groove in the knee that will with time.
Michelle and Adam leave Rosie with the team and go home to their other dog Millie to await more news once the operation is complete.
Noel successfully completes the operation and stresses to Michelle that the recovery will be fundamental to getting Rosie fully recovered. By when the time comes to take Rosie home, the couple fully realise the challenges of caring for Rosie themselves as she recovers. Their mobility issues mean they are unable to use the harness Rosie needs to support her knees during recovery so the difficult decision is made for her to stay in the practice during her recovery so she can get the round the clock treatment she requires from the dedicated care team at Fitzpatrick Referrals.
For 6 weeks the Fitzpatrick team cared for Rosie and made her feel as at home as possible, and Michelle and Adam could be reassured she was in the right hands to get on the right road to recovery.
It was with much excitement and anticipation on the day when Rosie could go home. Happily, 2 months later Rosie is thriving and enjoying life without pain on all four paws, and now she doesn't stop smiling!