Storm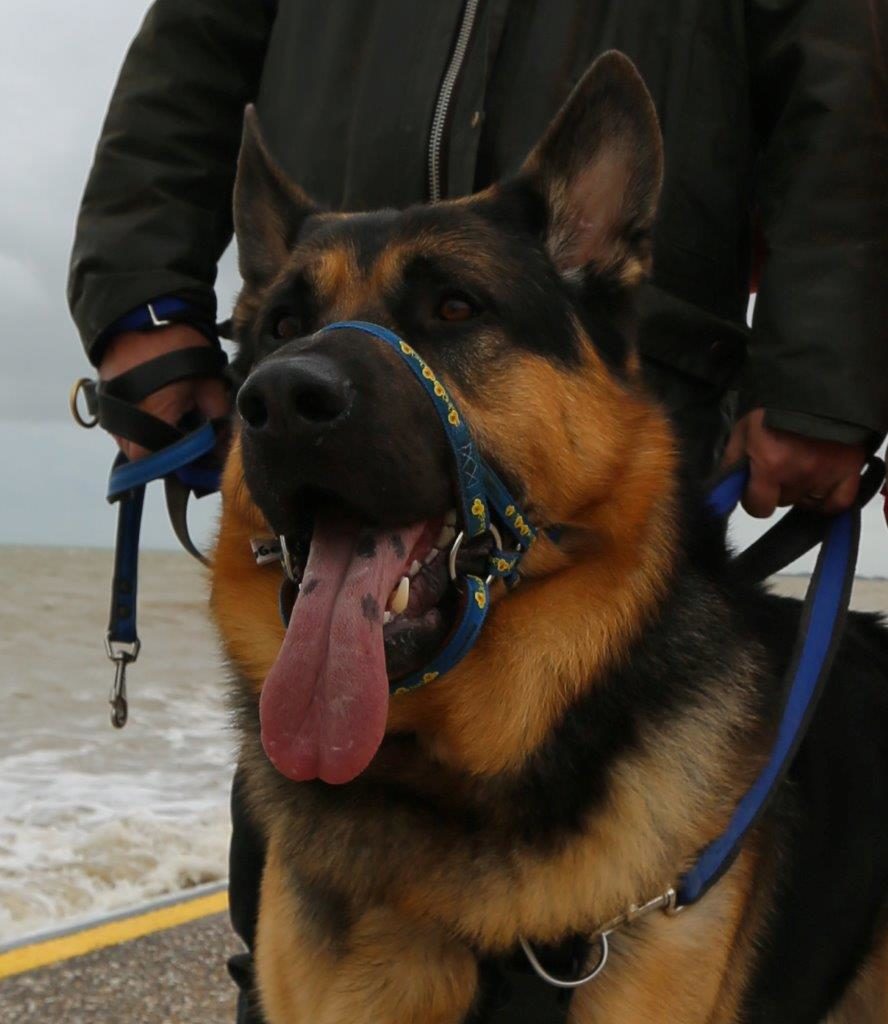 "He has no concept of how bad that leg is, he wants to run all the time, and he can't. He has no idea what it's like not to be in pain. Such a happy soul" Jen
Age: 2 years old
Breed: German Shepherd
His Family: Storm is the valuable member of Jen and her husband Andrews's family. Eleven years ago Jen had a cerebral aneurysm, which meant she was paralysed and had to have surgery. Jen says that if it wasn't for her dogs she wouldn't be so positive and would struggle to get up in the morning. Jen admires Storm for how he handles his pain and takes inspiration from him. With help from The German Shepherd Helpline, the family comes to Professor Noel Fitzpatrick to see what can be done to help this happy boy.
The Problem: As a result of a disease called Elbow Dysplasia, a common condition in larger breed dogs, Storm's elbow is dramatically deformed.  Following numerous discussions with Noel and the team, the family have agreed that a Total Elbow Replacement was the best option for Storm.  Due to the significant remodeling of his elbow, a commercially available implant isn't possible and so a team of engineers designed and manufactured a custom implant that would fit Storm exactly and replace his entire joint. It's a massive surgery, but the family wanted Storm to have the best possible future.
Treatment: Storm's is one of the largest Total Elbow Replacements Noel has ever done. First, he gets rid of the damaged bone constituting the elbow joint, he then attaches the implant to the humerus in the upper arm and the ulna and radius in the lower arm.  Noel packs bone marrow extracted from the discarded elbow around the implants to help encourage bone on-growth to the implant. For extra stability, he injects cement to fill the gaps between the implants on the bone. In just under three hours, Storm has a completely new elbow.
Outcome: Storm was able to go home a few days after his surgery to convalesce on restricted exercise. Seven weeks later he came back to see Noel for a recheck to see how he was doing. Storm seemed to be feeling a great deal better but Noel needed to assess the stability of his implant – the news was good – excellent progress was being made.
Six months after his total elbow replacement, he's got a new lease of life and is able to walk for miles without stopping. The family is delighted to be able to look forward to a long and happy life together.
Storm

1 of 4

Storm

2 of 4

Storm at home

3 of 4

Storm at home

4 of 4