Summary
Channel 4 returns to veterinary hospital Fitzpatrick Referrals, for another extraordinary series of the highly acclaimed Supervet, following renowned surgeon and 'Bionic Vet', Noel Fitzpatrick and his team of over 130 surgeons, nurses, ward attendants, hydro-therapists and physiotherapists as they help some of the nation's hardest-to-cure pets through innovative treatment and operations.
In the next six episodes we'll experience yet more highs and lows as his team do everything they can to save our pets, along the way devising and inventing more jaw dropping procedures and surgeries.
This series sees Noel performing the world's smallest total hip replacement, defying the odds to recreate an abused puppy's spine and a tiny kitten's leg, creating a bespoke bionic leg, undertaking an operation only a handful of surgeons in the world would dare to attempt to save a deerhound's broken neck, and much more beyond this.
---
Elvis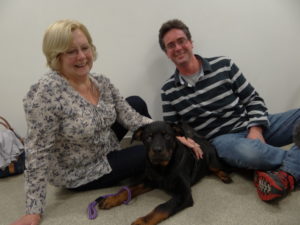 Elvis, a Rottweiler puppy, is brought in by Jane and Simon when they notice he has trouble walking. Noel thinks there's something wrong with his spine, which could be due to the abuse he suffered before he was rescued. Surgery would be a major risk and Elvis has a slim chance of survival, but after such a terrible start to life, Jane and Simon are determined to give him hope for a brighter future. But Elvis's case is one where Noel will have to improvise, and leaves him uncertain about whether operating is the right thing and if he'll pull through….
Gucci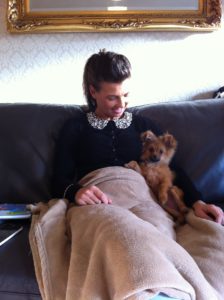 Tiny 8 month old Gucci, is a Pomeranian puppy brought in by Amber and her 2 children. Having only had Gucci for 48 hours she has jumped and broken her paw. Noel will have to perform very delicate surgery on little Gucci, so she can return home to her new family and try to start again but that's not the end of her adventurous mishaps… Along the way Gucci gets herself into all sorts of mischief, and has Noel resorting to using a puppy nappy!
---
Otto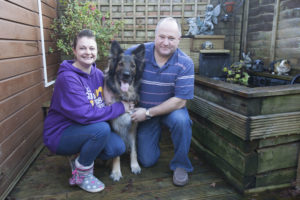 Firefighter Kevin and his fiancé Natalie's world collapses when they discover their beloved 6-year-old German Shepherd, Otto, has a life threatening tumour. In desperation they turn to Noel in the hope that he can find a way to prolong Otto's life with a bionic implant. Natalie and Kevin will do anything they can to give Otto the chance of surviving till their wedding day.
No stories found